What is World Expo?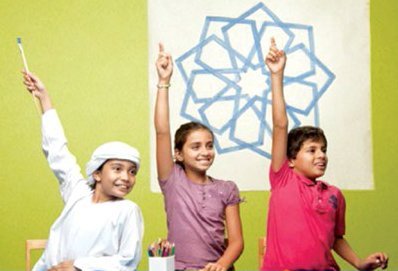 World Expos are a key meeting point for the global community to share innovations and make progress on issues of international importance such as the global economy, sustainable development and improved quality of life for the world's population.
Every five years, World Expos attract millions of visitors who explore and discover pavilions, exhibitions and cultural events staged by hundreds of participants including nations, international organizations and businesses.
Each World Expo is a catalyst for economic, cultural and social transformation and generates important legacies for the host city and nation.
As an inclusive and cosmopolitan nation, hosting the World Expo 2020 would be a natural step in the UAE's development and vision; aiming to connect people and new ideas with enduring benefits for future generations at home and around the world under the theme 'Connecting Minds, Creating the Future.'
In November 2011, Dubai and the UAE became a candidate city of the bid process to host World Expo 2020.
Being a global trade and logistics hub, a gateway to emerging markets, and having first class infrastructure are among the major factors that qualify Dubai to win the bid, and DP World, through Jebel Ali's unmatched efficiencies in the region, is a major contributor to Dubai's and the UAE's successes.
Why Dubai and the UAE is bidding to host World Expo 2020

We want to welcome the world and show that there is a lot more to know about Dubai and the UAE – a focus on education and the knowledge economy.
We have on the world's youngest populations on earth – World Expo represents an opportunity for the young people to contribute ideas to the future.  A lasting legacy for both the UAE and World Expo.
The project is in line with future plans for Dubai and the UAE.
In 2021 the UAE will celebrate its Golden Jubilee – an opportunity to connect Expo 2020 into our country celebrations.
INTERESTING FACTS:

World Expo is one of the world's oldest and largest international events that takes place every five years and lasts for up to six months.
Participants include, nations, international organizations, companies and civil organizations. They attract millions of visitors and are characterized by a chosen theme, which has to be of universal concern.
World Expo has never been held in the Middle East, Africa and the South East Asia region.